We come to work every day with one goal in mind,
the protection of people and assets.
RedGuard Diversified Structures is the company America turns to for protective structures.
To protect your family from the hazards of severe storms or create a tornado safety plan for hundreds of employees, the Survive-A-Storm and Extreme brands have you covered.
If you need rugged steel buildings or pole barn structures to protect implements and other assets, the Matador Steel Buildings brand likely has what you need.
Safety is first at RedGuard Diversified Structures, which is why our shelters bear the seal of the National Storm Shelter Association and use designs that have been debris and impacted tested at the Texas Tech Wind Institute.
Quality is also of utmost importance. We pay attention to details in our design, and our buildings are made of high-quality steel, manufactured in the USA.
Residential Storm Shelters
Survive-A-Storm and Extreme are well-known brands for a wide range of residential storm shelters, like external, above-ground tornado shelters that you can install on a slab in your yard, and internal panelized options that can be installed on the ground floor, in the interior of your home. Let's not forget underground options, for those who'd rather seek shelter underground.
Commercial Storm Shelters
On the commercial side, there are also above-ground and below-ground options, as well as modular options. Modular allows companies to place either a number of shelters throughout an expansive site, or to have one large shelter for a large group.
Our commercial tornado shelters will meet your needs and exceed expectations. All of our shelters meet or exceed FEMA requirements and are built according to ICC-500 Building Codes.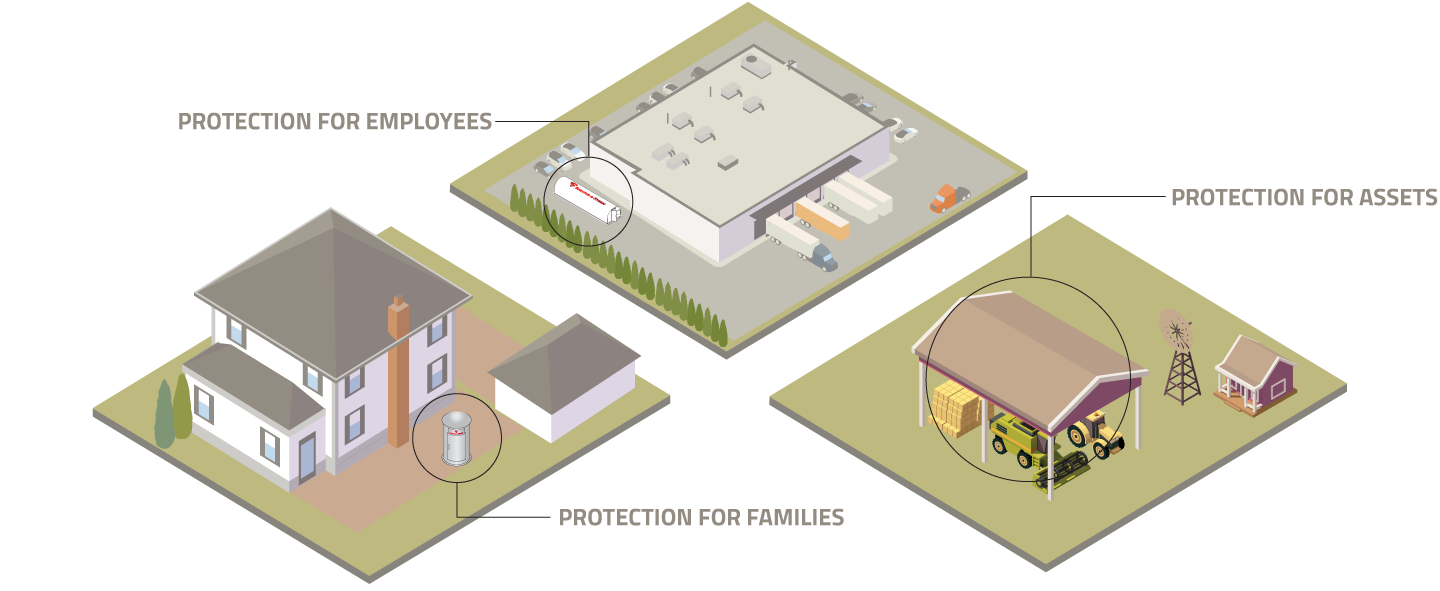 Pole Barns and Steel Buildings
With Matador Metal Buildings, customers can choose from a variety of quality steel buildings to suit their needs, whether that's an airplane hanger, a new barn to store farm implements, or a pole barn to partially protect stacked hay and feed. There are a number of kit buildings available, as well as do-it-yourself and installation options.
RedGuard Diversified Structures is in Thomasville, Georgia, with offices and installation operations across 35 states. The company is part of RedGuard, headquartered in Wichita, Kansas. As a whole, the company has an intense focus on protecting lives and assets.
We've built structures for some of the world's largest and most reputable companies. We are now the leading manufacturer across several industries. When it comes to protective, modular steel structures, we've got you covered.